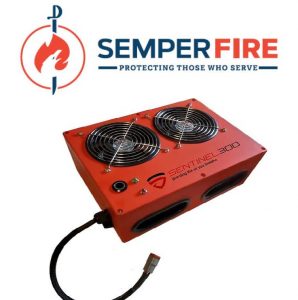 Representing
Semper Fire USA
to promote their Sentinel 300 for vehicular usage. The only compact air and surface sanitizing system that neutralizes >90% of harmful virus.
Sentinel 300 – Guarding the air you breathe

Uses patented Needlepoint Bipolar Ionization (NPBITM) to generate positive and negative ions.
Actively neutralizes harmful VOCs, Viruses, Bacteria and Mold.
No ozone production. It is safe for humans and pets while in operation.
12V, 45 DB with airflow of 300 cfm.
Watch it in action: