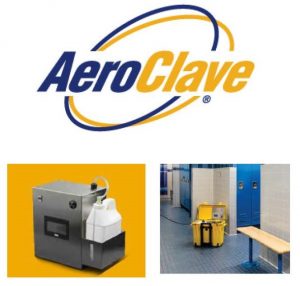 Appointed as sole-distributor for AeroClave's range of product, we had ensured that 108 emergency ambulances will be equipped with the most safe and environmentally friendly decontamination for the staff and equipment.
Ambulance Decontamination System (ADS)

Integration into new or existing vehicle.
Utilizes an EPA -approved hospital disinfection.
Decontaminating to OSHA and NFPA specifications.
Safe for sensitive electronic equipment.
Proven effective against MRSA, Ebola, MERS, H1N1, Legionella and more.
Watch it in action:
The only solutions on the market to combine hands-free decontamination of rooms and vehicles with the ability to hand-spray equipment.
Watch it in action:
Contact us for a better understanding of it's working principle or request for a demo.
News Article: https://www.channelnewsasia.com/singapore/new-ambulance-scdf-self-decontaminate-automatic-stretcher-220341